VALENTINES SPECIAL - CRYSTAL HEART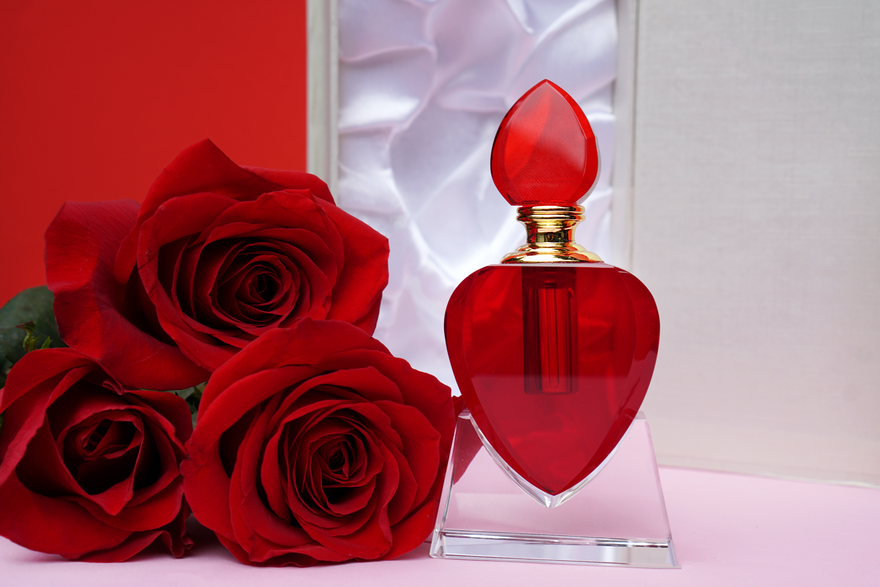 Introducing our Valentine special, the crystal heart. A beloved keepsake and cherished classic! Give the memorable gift of our one-of-a-kind crystal heart to your significant other on the most romantic day of the year. Our hand-polished crystal heart comes in three charming colors: red, pink, and a clear glass. Holding true to its name, the crystal heart is created in said shape, and therefore comes with a v-shaped stand so that it can be placed on even surfaces.
The Crystal bottles are available filled with our perfume oils. Choose the color of the bottle and the perfume oil you love. Each Crystal heart bottle is packaged in a lovely gift box. In addition to the perfume oil in the bottle, a complimentary 5ml size roll on bottle of the same perfume oil will be included so that you can take your perfume oil on-the-go.
Order your crystal heart today! This is a limited-time offer that includes both free shipping and a complimentary fragrance of your choice. Be sure to purchase your Crystal heart today while supplies last.