Fragrant Memories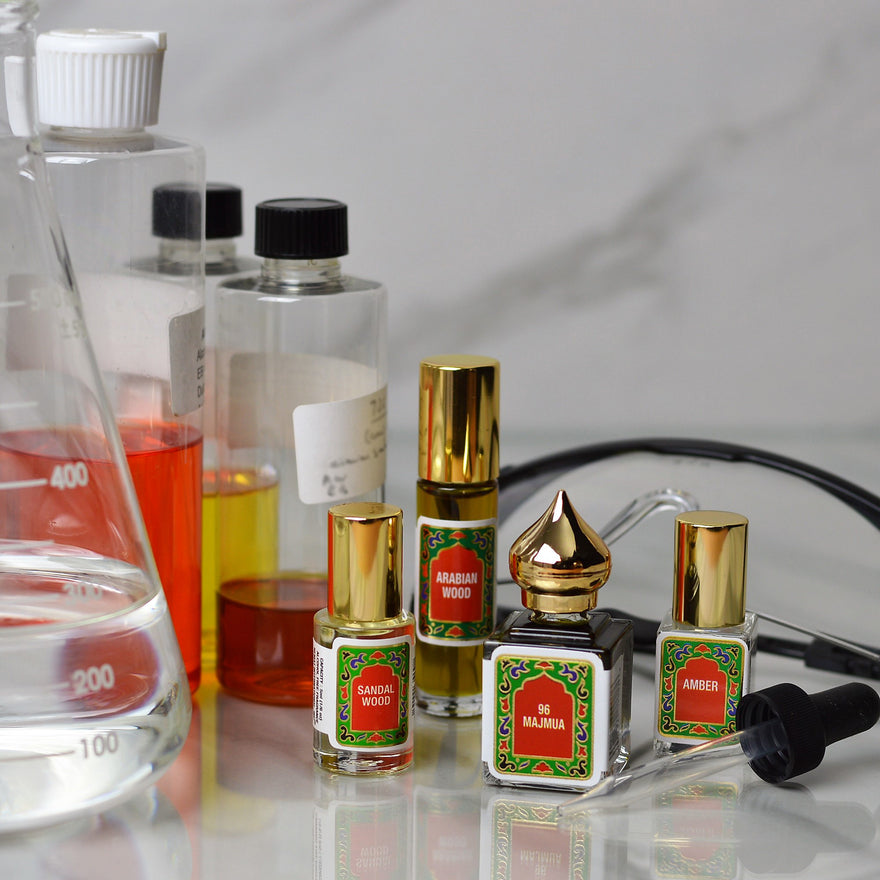 One of the joys of working in the perfume world is how frequently we can recall our oldest, most preserved memories. Fragrances have the astonishing ability to trigger an emotional response and take us down memory lane. The smell of pine and cedarwood takes us years back to summer camp, a note of fougére reminds us of the first time we sat in our new car, and a hint of peppermint walks us through streets of chocolate shops decorating San Francisco. For Idris, son of Mr. Ismail M. Attarwala, founder of Nemat, every new day presents itself with an old, warm memory from his childhood.
Decades ago in India, Mr. Ismail M. Attarwala would have his children stand close by his side as he would stir each new batch of perfume oil, teaching them trade secrets they'd carry with them. Wide-eyed, curious, and mindful of their future responsibilities, they'd peak over his shoulder and study how he'd formulate fragrances such as Attar 96 Majmua. This to them was their playground: a laboratory of different essential oils, messy handwritten notes, and hundreds of tiny, sticky perfume vials.
There is one memory Idris always recalls with a smile. He says that one day, his father had been working very hard to create a large batch of fragrance. Idris, only 7 years old at the time, ran up to his father and eagerly watched the batch come to life. As he leaned over to see what was inside, he grew enchanted by the aromas emanating from the drum. He leaned in closer for a last, long breath, only to lose his balance and fall into the large vat. His father swooped him out and cleaned him. Whenever Idris steps in our laboratory today, he can't help but recall his father laughing and reminding him that it's not in his best interest to fall into a vat of perfume. 
Nemat is much more than a business that sells fragrances; we're a family of spirited perfumers. We make sure each bottle is filled with a touch of devotion, and a pinch of love. We invite you to experience a few memories with us.