The Gifts of Spring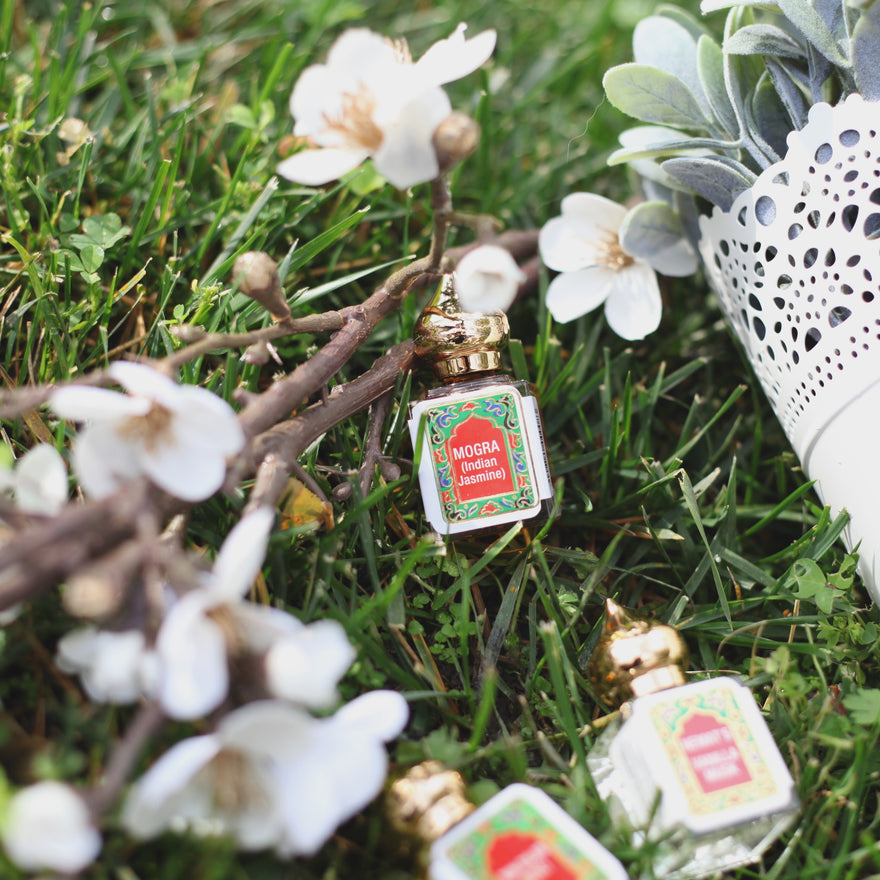 Spring is finally here! While each season carries its own charm, spring is especially unique for its symbol of optimism and new beginnings. As the warm weather settles in, new seasonal flowers blossom and create a sense of freshness and welcoming. The spring atmosphere is enchanting to everyone but for a perfumer it is greatly anticipated. A perfumer knows that only certain kinds of flowers make an appearance during this time, making their essential oil very precious. These spring flowers and their fragrances possess light, floral and soft notes that are appealing to everyone. 
One flower that stands out from the bunch is Jasmine. Jasmine is a well-known spring flower, but what many don't know is that the flower has multiple variations that harbor completely different scents.The first variation is Jasminum Grandiflorum, this version is simply known just as Jasmine.  It has a very fresh, playful essence that will remind you of the tropics.  The second variation is Jasminum Sambac known throughout the streets of India as "Mogra". The floral, fruity essence of Mogra makes it the perfect transition fragrance which can be enjoyed in spring and still worn well into the summer. The third variation, which is the only version of Jasmine we do not carry, is Jasminum Auriculatum. We refer to it as "Juhi" in India. This flower is largely cultivated in Southeast Asia and carries an inviting spicy, smoky scent that is not normally associated with the flower.
The freshness of spring and the new flowers are not only sacred to perfumers. For many, they hold value far beyond that of creativity and art. In Indian culture, the flowers of the season represent joy and spirituality which women embrace through the creation of flower garlands that are later used as accessories to be styled in their hair. Many of the flowers are also used as religious offerings in temples.
This universal use of nature's gifts reminds us of the gratitude we should have towards the Earth, whether it is as perfume, fashion or religious offerings. The change of the season showcases nature's marvels and helps us be mindful of cherishing all it has to offer. Celebrate this spring with gratitude and welcome the sense of optimism and new beginnings with open arms!